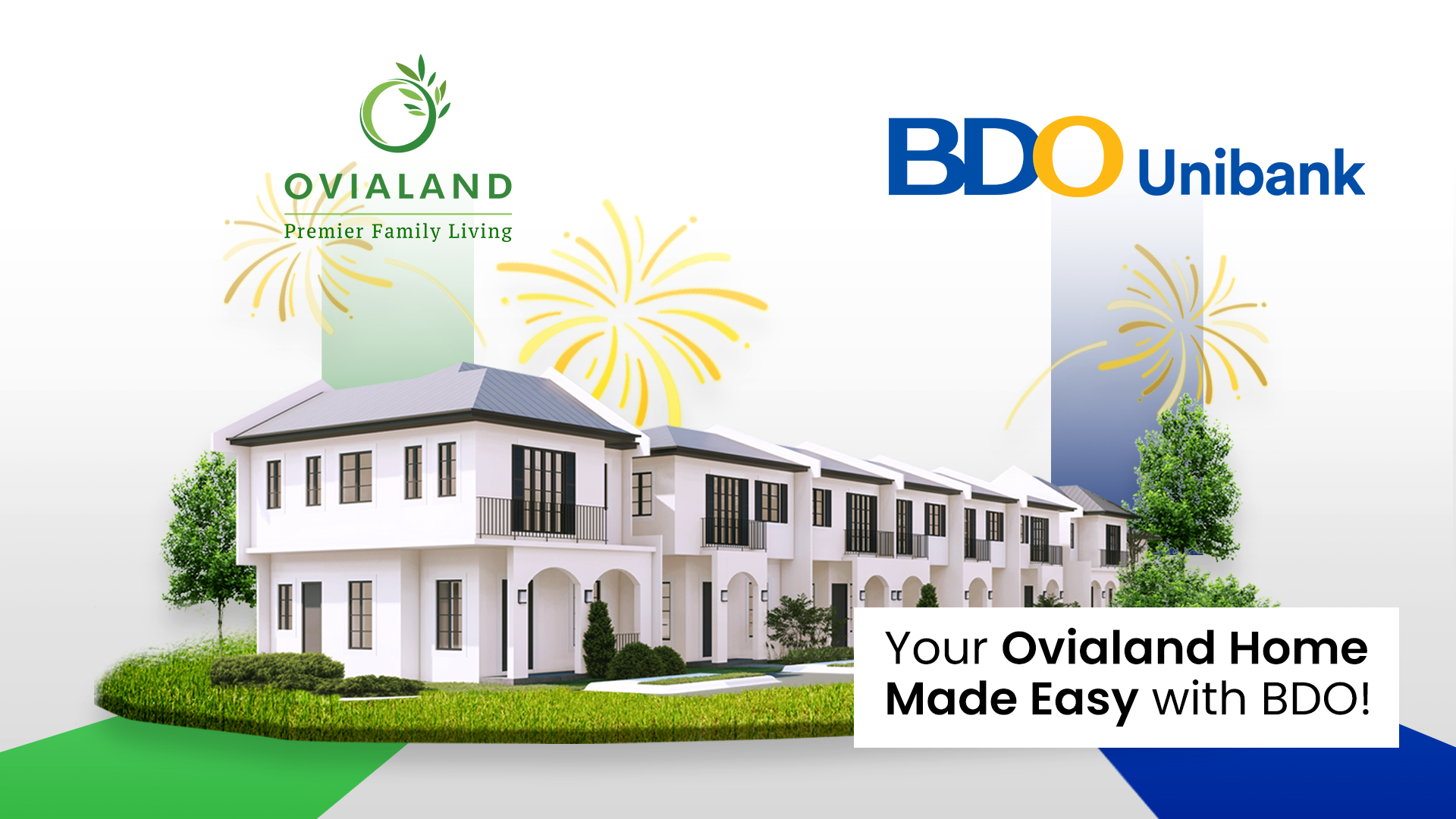 Chamber of Real Estate & Builders' Associations, Inc.
Ovialand Inc. ("Ovialand"), a real estate developer that provides the Premier Family Living experience to Filipino families, partners with BDO Unibank Inc. (PSE:BDO) to allow more Filipinos to get the financing they need to purchase a home of their own.
Ovialand will be part of an exclusive roster of developers under BDO's new home loan program. Under this program, clients can loan up to 95% of the value of the property they want to purchase. As such, the program will allow Filipinos and their loved ones to move into their brand-new homes by paying a downpayment of as low as PHP100,000 to PHP200,000.
"We are pleased to partner with BDO, one of the country's most prominent banks, in making the dream of homeownership a reality to more Filipinos. This partnership will enhance Ovialand's own efforts in making the process of buying a home more convenient to everyone," Pammy Olivares-Vital, President and CEO of Ovialand, said.
"Ovialand's major thrust to create premier homes for the growing aspirational homebuyer is aligned with our commitment to make homeownership fast & easy thru unique financing options. We look forward to collaborating with them in their growth plans," Angelita Manulat, BDO Senior Vice President and Home Loans Business Head, said.
Ovialand's housing portfolio is currently centered around South Luzon, particularly Batangas, Laguna, and Quezon. The company's long-term goal is to have a nationwide presence, and its first steps in doing so is establishing a presence in North Luzon by building its first developments in Bulacan.
Learn more about BDO Home Loan at www.bdo.com.ph/homeloan.
OTHER WAYS TO CONTACT US:

09989986842

2701 Parkway Corporate Center, Parkway Avenue, Filinvest, Alabang, Muntinlupa City, Metro Manila, Philippines

info@ovialand.com
investorrelations@ovialand.com
CONNECT WITH US
Ovialand, Inc.
PLANNING TO PURCHASE?
Check out our
Buyer's Guide here
.
For any queries regarding your account. Send a ticket through this link